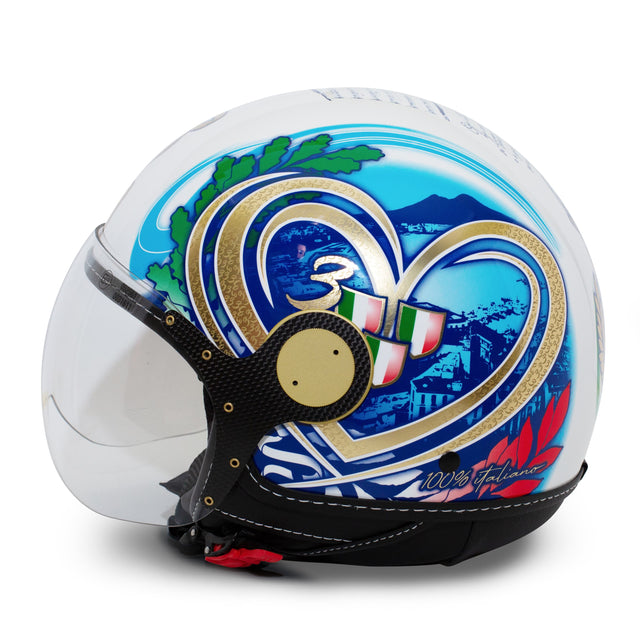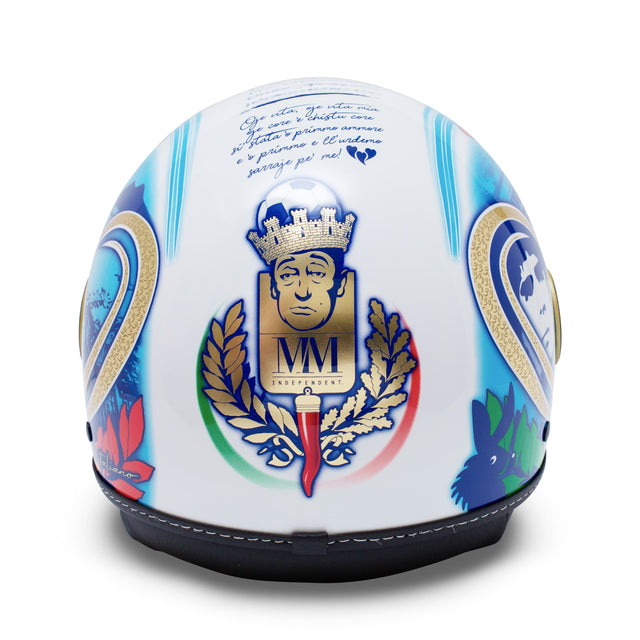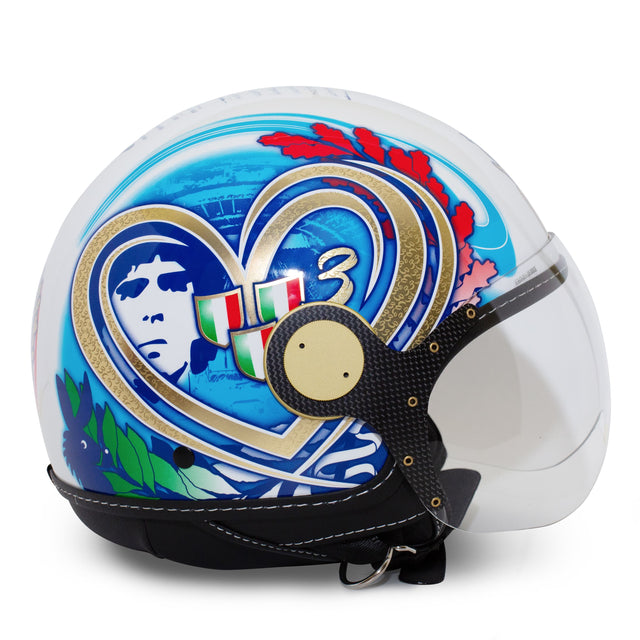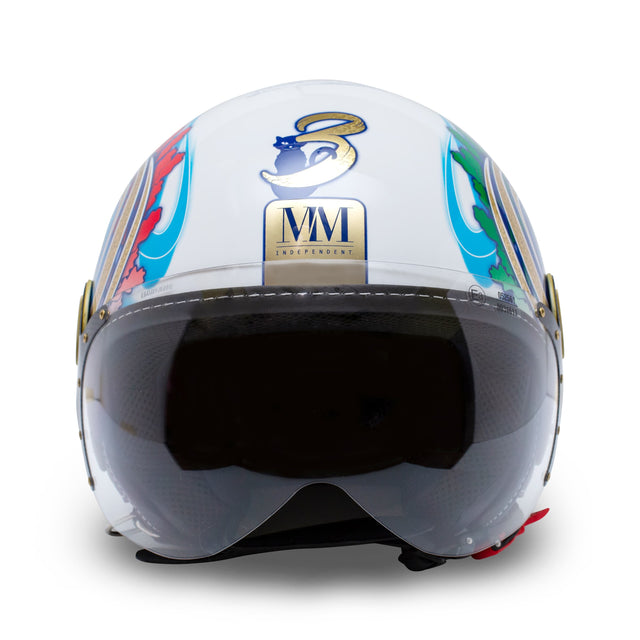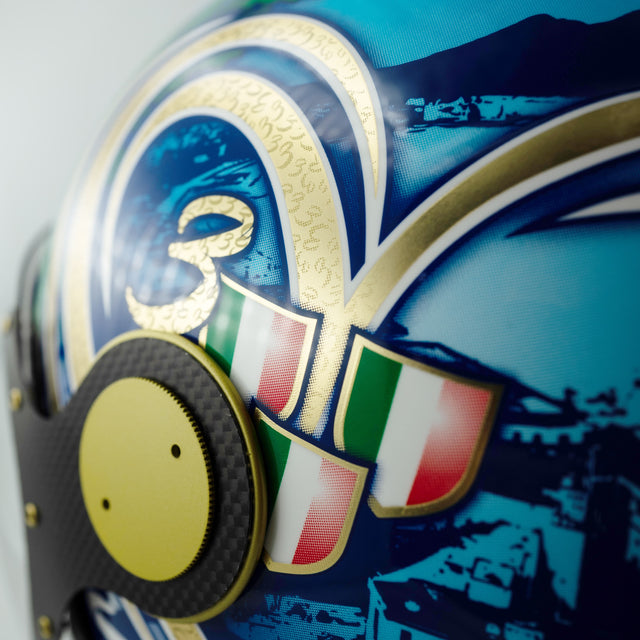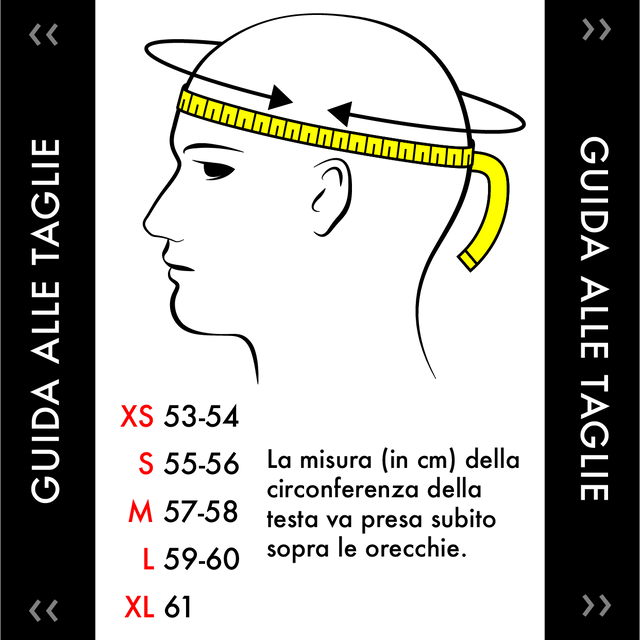 by MM Independent
Casco Napoli Scudetto LIMITED EDITION MM Independent
In esclusiva su SPHelmets il Casco jet MM Independent Color Bianco e Azzurro dedicato alla vittoria dello Scudetto e alla città di Napoli.
100% Made in Italy

Casco Omologato

 

per tutta l'Europa
Edizione Limitata
Colorazione Rifrangente per una migliore visibilità notturna

Comodo, Resistente, Pratico
Grafiche nelle tonalità di Azzurro ispirate ai Colori del Mare e del Cielo che dai tempi degli Angioini rappresentano la città partenopea. Scritte e Finiture in rilievo Color Oro e Rosso Acceso visibili anche di notte grazie alla tecnologia Chrometech®.
CHROMETECH® è l'unica colorazione che ha effetto rifrangente in qualsiasi condizione di luminosità. Ad esempio, nel caso di luci artificiali come i fari delle auto, Chrometech® riflette la fonte luminosa, rendendosi molto più visibile rispetto ad un normale colore.
Questo effetto di rifrangenza consente al motociclista di essere ben visibile sulla strada anche a lunga distanza, soprattutto in ambiente notturno, donando ai caschi profondità e riconoscibilità senza paragone.
La Calotta raffigura i simboli e i motti della meravigliosa città di Napoli. 
Sul Lato Destro è rappresentato l'inimitabile Diego Armando Maradona, affiancato dalla grafica dell'omonimo Stadio e dell'Asino di Fechella. In Oro i numeri iconici della squadra: "10", la maglia del campione, e "1926", l'anno della nascita della Società Calcistica, e "3" il numero degli scudetti.
Sul Lato Sinistro il magnifico Golfo di Napoli e il Vesuvio, che restano nel cuore di chiunque li osservi anche solo una volta. E i due simboli importantissimi nella cultura partenopea: l'Asso di Bastoni e le Corna, in rosso fiammante.
Posteriormente, sulla nuca, troviamo il volto dell'inimitabile Totò, simbolico re della città, incorniciato in una Corona d'Alloro al cui centro risalta il Corno in Rosso Fiammante, tra i simboli più rappresentativi dello spirito parntenopeom, e, superiormente, le note della canzone "O' Sole mio".
Prodotto in edizione limitata. Su ciascun casco è presente il numero di serie.
Calotta in ABS dal design minimal. Visiera sferica con supporto in carbonio. Fibbia micrometrica.
Vernici Specifiche per una incrementata resistenza agli agenti atmosferici.
Prodotto 100% Made in Italy costruito con i migliori materiali da Artigiani Esperti. Ogni casco è confezionato con la massima cura e con grande attenzione nei dettagli e nelle finiture.
Materiale Calotta: ABS
Visiera: trasparente, con trattamento filtro solare UV
Materiale interno: tessuto ad alto assorbimento del sudore e rete micro-forata. 
Tessuti con trattamento agli ioni d'argento per un'efficace batterio-staticità.
Visiera sferica con trattamento antigraffio e con assorbimento delle radiazioni fino a 400 micron (UV absorber) con bordo in pelle cucito e con sostegni di supporto in carbonio aeronautico.
Sottogola con fibbia micrometrica.
Chrometech
Chrometech®It is the only coloring that has a reflective effectin any condition of brightness. For example, in the case of artificial lights such as cars headlights, Chrometech® reflects the light source, making itselfmuch more visible than a normal color.
This effect ofreflective allows themotorcyclist to beclearly visible on the road even long distance, above allin a night environment, giving the helmets depth and unparalleled recognition.
CHARACTERISTICS
External material:
Calotta:
inABS with minimal design. Specific paints for an increasedResistance to atmospheric agents.
Visor: 
transparent, spherical with support in carbon. Scratch -resistant treatment With absorption of radiation up to 400 microns (UV Absorber) with sewn leather edge and with aeronautical carbon support support supports.
Internal material: high-absorbing fabric of sweat and micro-foken network. Fabrics with silver ion treatment for an effective bacterium-static.

Undercog with micrometric buckle.
MADE IN ITALY
Product 100% Made in Italy built with i Belleratorialeri by expert craftsmen. Each helmet is packaged with the utmost care and with great attention in details and in finishes.