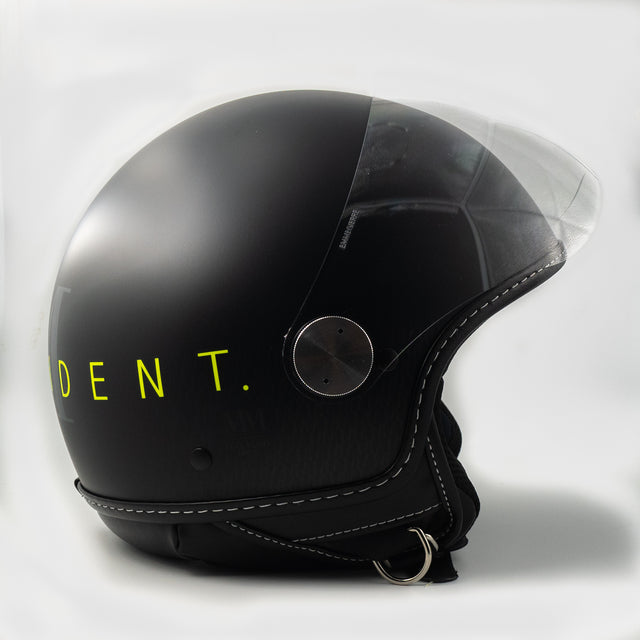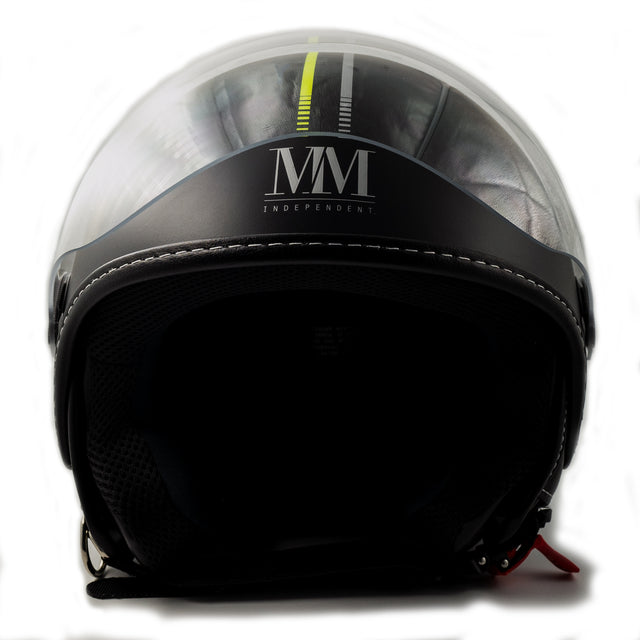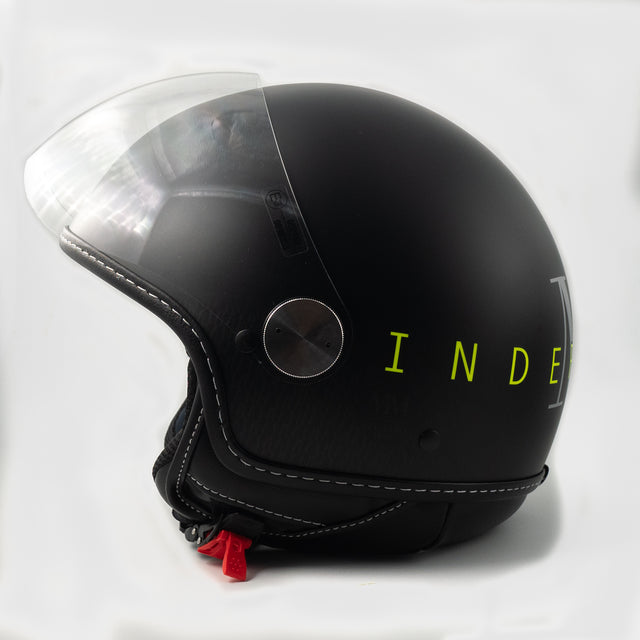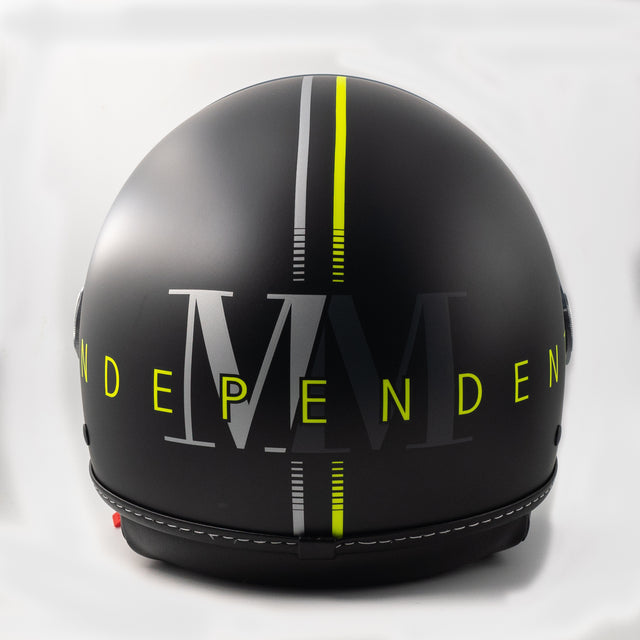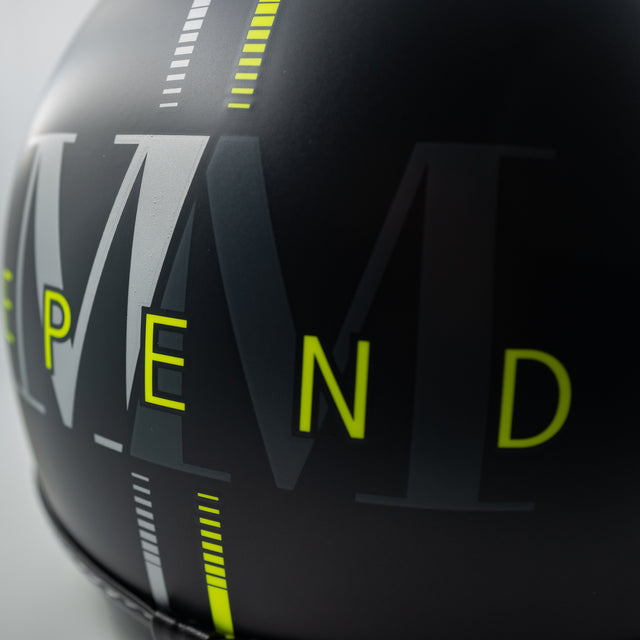 Il primo modello di una Nuova Linea di Caschi Jet realizzati interamente in Italia da MM Independent. 
Omologato

 per

 tutta l'Europa
Colorazione Rifrangente per una migliore visibilità notturna

Comodo, Resistente, Pratico
Il Casco Addicted è il frutto della ricerca di professionisti nel settore della sicurezza moto da oltre 50 anni e dell'expertise nella selezione materiali e delle finiture e del più puro Made in Italy.
Il primo modello della Linea Addicted mostra sulla calotta le linee essenziali dell'iconico stile di MM Independent, con il Logo sulla nuca e i colori Nero e Giallo Fluo abbinati con il gusto unico dell'autentico Design Italiano.
Calotta in ABS dal design minimal. Visiera sferica con supporto in carbonio. Fibbia micrometrica.
Vernici Specifiche per una incrementata resistenza agli agenti atmosferici.
Prodotto 100% Made in Italy costruito con i migliori materiali da Artigiani Esperti. Ogni casco è confezionato con la massima cura e con grande attenzione nei dettagli e nelle finiture.
Materiale Calotta: ABS
Visiera: trasparente, con trattamento filtro solare UV
Materiale interno: tessuto ad alto assorbimento del sudore e rete micro-forata. 
Tessuti con trattamento agli ioni d'argento per un'efficace batterio-staticità.
Visiera sferica con trattamento antigraffio e con assorbimento delle radiazioni fino a 400 micron (UV absorber) con bordo in pelle cucito e con sostegni di supporto in carbonio aeronautico.
Sottogola con fibbia micrometrica. 
Chrometech
Chrometech®It is the only coloring that has a reflective effectin any condition of brightness. For example, in the case of artificial lights such as cars headlights, Chrometech® reflects the light source, making itselfmuch more visible than a normal color.
This effect ofreflective allows themotorcyclist to beclearly visible on the road even long distance, above allin a night environment, giving the helmets depth and unparalleled recognition.
CHARACTERISTICS
External material:
Calotta:
inABS with minimal design. Specific paints for an increasedResistance to atmospheric agents.
Visor: 
transparent, spherical with support in carbon. Scratch -resistant treatment With absorption of radiation up to 400 microns (UV Absorber) with sewn leather edge and with aeronautical carbon support support supports.
Internal material: high-absorbing fabric of sweat and micro-foken network. Fabrics with silver ion treatment for an effective bacterium-static.

Undercog with micrometric buckle.
MADE IN ITALY
Product 100% Made in Italy built with i Belleratorialeri by expert craftsmen. Each helmet is packaged with the utmost care and with great attention in details and in finishes.